What our Clients have to say
Bankruptcy is a complicated business to anyone without a law degree. Unfortunately it was my only option, personally and for the business I've owned for 20 years or so. With the help of Chip Monk and Kay Carpenter I was able to receive a fresh start from the bankruptcy court. Can't thank them enough for their help and guidance through very difficult time in my life. The Monk Law Office is highly recommended by me.

I had to see Mr. Monk about a financial problem my husband and I were having. Mr. Monk helped us a long time ago, so when this problem came up I went in to see him. His advice helped us to know what to do. We feel so much better knowing that we can call him when we need help.

Chip, just a note to say thanks for all your help with our case and all the extra help you gave after it was settled. I was more than willing to pay for the extra help, but you refused additional fees. I can say to any and all if you should need a good lawyer, Chip is your man. thanks for everything.

Bankruptcy is an embarrassing and awful thing to go through. Chip and Kay treated me and my case with the utmost professionalism and kindness; they made an uncomfortable situation bearable. I have referred friends to them in the past and will continue to do so in the future. Chip and Kay were so helpful to me before, during and after my case was discharged. I would definitely use them again for any legal matters in the future.

Very hard working! Great effort and willing to help you in trouble. They are easy to deal with and kind to their clients. You are so amazing guys! Thank you for being there.

I was totally pleased with Chip and his staff. They were very kind and helpful in making me realize that there is life after bankruptcy… I would give them a "10″ rating and recommend them to anyone I know.

Chip – My case was hard. I know without your help it would have been a mess. You did a wonderful job taking care of me, making sure I received everything I was entitled to and more. Thank you so much for your concern and help. I would come to you again if I need to. Also I will recommend you to anyone who asks. You were invaluable to my case.
*See the disclaimer at the bottom of this page for more details.
We Love Helping People
We have been helping people through tough times for many years. We know how to prove your damages to a jury and at mediation or arbitration.
No Charge to Talk
Carrying a small caseload assures the time to address your concerns and properly prepare for the best possible outcome for you. We would be glad to discuss your case. There is no charge to talk to us.
We Serve with Integrity
Monk Law Office is respected for our integrity and preparedness in the courts of Colorado. We are skilled in trial work and are effective negotiators.
Developed Strong Negotiating
Our firm brings strong negotiating, mediating, and litigation experience to every case. Monk Law office has logged many hours before judges, juries, arbitrators, and mediators.
Have a Legal issue? We offer No Charge to Talk, Call today.
Curious if you have a Case?  Ready for help?
Personal Injury and Bankruptcy in Windsor, CO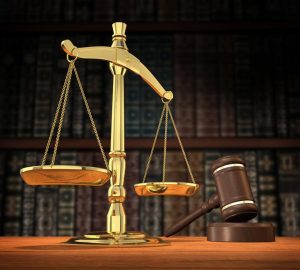 Windsor, Colorado Bankruptcy Attorney
When it comes to burdensome debt, it can often be difficult to know exactly where to turn. The fact of the matter is that true financial distress can reach into virtually every aspect of life and bring entire families to the verge of collapse. When things become truly unmanageable, many start to consider the option of seeking the protections offered by the bankruptcy code as a means to gain a fresh start.
One of the best ways to begin the process of deliberation concerning whether or not to file a bankruptcy petition is to meet with one or more Windsor, Colorado bankruptcy lawyers. Doing so will help prospective filers understand what bankruptcy can and cannot do for them, learn both the benefits and drawbacks of bankruptcy and assist them in making an informed decision about their future.
Once it has been determined that bankruptcy is indeed a viable option, it will be necessary to assess whether a Chapter 7 or a Chapter 13 case makes the most sense under the circumstances. A Chapter 7 bankruptcy may work well for those who do not have significant assets they wish to retain. A Chapter 13 bankruptcy can be ideal for those with steady, predictable income and expenses who wish to maintain ownership of, for example, a primary residential home.
A skilled practitioner can guide clients through the sometimes cumbersome process of compiling critical financial records, completing necessary paperwork and ensuring timely compliance with all requirements imposed by law as well as by the trustee assigned to their case.
While nobody ever relishes the thought of filing for bankruptcy protection, the process should be viewed as a legally authorized method of financial restructuring which is designed to help Americans gain stronger fiscal footing going forward. Those suffering from significant debt burdens should no longer be worried about the negative stigma with which some may have viewed bankruptcy in the past.
It is important to note that bankruptcy is not entirely without its negative effects, including the fact that it can and will likely remain on a filer's credit record for up to a decade. However, the relief and new financial life a discharge of debts affords those who seek it can greatly outweigh any temporary setbacks experienced.
Ultimately, a frank consultation with a seasoned bankruptcy professional can provide the insights and information concerned debtors in Windsor, California need and deserve.
Signs That You Have Found A Decent Personal Injury Lawyer
There are numerous lawyers available in Windsor, Colorado. This makes it difficult to decide where to turn if you are in desperate need of legal help. You can relax knowing you have found a solid option if you notice one or more of the following signs.
When you are meeting with a personal injury lawyer for the first time, they should be clear about whether or not they can assist you and the course of action they plan to take. A decent lawyer will never urge you to be dishonest or embellish for the sake of winning your case. They will encourage you to remain honest and allow them to assist you to the best of their abilities.
Many cases never have to go to trial, but that does not mean you should be thrilled by an attorney who seems to be avoiding that. A decent lawyer will be more than willing to do all of the additional work needed to try a case instead of settling in order to achieve a speedier outcome. Of course there will be cases when heading to court is not the greatest idea, but if litigation is in your best interest your attorney should be prepared to assist.
All of the money you will be expected to pay for services should be explained to you up front. Anyone you meet with should be more than willing to explain what you will be charged for and how they expect payment to be remitted. Even if someone decides to take your case on a contingency basis, which means they don't get paid unless you win, they should still be clear about what you will be expected to pay after everything has been concluded.
Always verify the number of cases an attorney is working on before you hire them. Great lawyers do not take on countless cases at a time when they know that this means each client will not get the attention they deserve. On the flip side, if someone mentions that they are up to their eyeballs in paperwork, it would be a great idea to select someone else.
With all of the available legal options in Windsor, you don't want to end up with someone that is less than stellar. Keep all of this information in mind during your search if you want to increase your chances of having a positive outcome.
Give our law firm a call today for your free consultation. | Monk Law Office | 970-378-6659 |