What our Clients have to say
Bankruptcy is a complicated business to anyone without a law degree. Unfortunately it was my only option, personally and for the business I've owned for 20 years or so. With the help of Chip Monk and Kay Carpenter I was able to receive a fresh start from the bankruptcy court. Can't thank them enough for their help and guidance through very difficult time in my life. The Monk Law Office is highly recommended by me.

I had to see Mr. Monk about a financial problem my husband and I were having. Mr. Monk helped us a long time ago, so when this problem came up I went in to see him. His advice helped us to know what to do. We feel so much better knowing that we can call him when we need help.

Chip, just a note to say thanks for all your help with our case and all the extra help you gave after it was settled. I was more than willing to pay for the extra help, but you refused additional fees. I can say to any and all if you should need a good lawyer, Chip is your man. thanks for everything.

Bankruptcy is an embarrassing and awful thing to go through. Chip and Kay treated me and my case with the utmost professionalism and kindness; they made an uncomfortable situation bearable. I have referred friends to them in the past and will continue to do so in the future. Chip and Kay were so helpful to me before, during and after my case was discharged. I would definitely use them again for any legal matters in the future.

Very hard working! Great effort and willing to help you in trouble. They are easy to deal with and kind to their clients. You are so amazing guys! Thank you for being there.

I was totally pleased with Chip and his staff. They were very kind and helpful in making me realize that there is life after bankruptcy… I would give them a "10″ rating and recommend them to anyone I know.

Chip – My case was hard. I know without your help it would have been a mess. You did a wonderful job taking care of me, making sure I received everything I was entitled to and more. Thank you so much for your concern and help. I would come to you again if I need to. Also I will recommend you to anyone who asks. You were invaluable to my case.
*See the disclaimer at the bottom of this page for more details.
We Love Helping People
We have been helping people through tough times for many years. We know how to prove your damages to a jury and at mediation or arbitration.
No Charge to Talk
Carrying a small caseload assures the time to address your concerns and properly prepare for the best possible outcome for you. We would be glad to discuss your case. There is no charge to talk to us.
We Serve with Integrity
Monk Law Office is respected for our integrity and preparedness in the courts of Colorado. We are skilled in trial work and are effective negotiators.
Developed Strong Negotiating
Our firm brings strong negotiating, mediating, and litigation experience to every case. Monk Law office has logged many hours before judges, juries, arbitrators, and mediators.
Have a Legal issue? We offer No Charge to Talk, Call today.
Curious if you have a Case?  Ready for help?
Personal Injury and Bankruptcy in Sterling, CO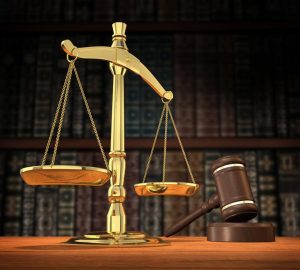 Getting A Good Bankruptcy Lawyer In Sterling Colorado
Bankruptcy can be defined as the legal state of being unable to repay debts and loans owed to creditors. Bankruptcy, which is also referred to as insolvency, is a very serious matter that can damage the lives and reputations of many people if certain actions are not taken. In today's world, many people are drowning in debt caused by extravagant lifestyle and the high cost of living. Having to file for bankruptcy can be demoralizing and embarrassing but it is the right thing to do at the end of the day.
It is good to note that bankruptcy can affect both individuals and organizations or companies. When it is the case of an organization, different creditors will come together to file a bankruptcy petition against the subject organization with the aim of recovering a portion of the money owed. A similar process also occurs for an individual who has been deemed unable to repay his or her debts. So what do you after getting a bankruptcy petition filed against you by creditors?
A bankruptcy lawyer is a legal professional who is conversant with bankruptcy law. This legal professional is the best-suited person to defend you or your organization against the petition filed by creditors. Securing the services of a bankruptcy lawyer in Sterling Colorado is very important if you do not want to lose everything and end up helpless. Finding a good bankruptcy lawyer in Sterling Colorado should, therefore, be a top priority in order to safeguard your self-interests and legal rights as well.
Because of the increase in bankruptcy petitions being filed today, bankruptcy lawyers are in huge demand. More and more lawyers have signed up to handle such petitions. Obviously, there are some unscrupulous lawyers who are just out to make some quick cash from unsuspecting individuals and companies. This means that you must exercise caution and follow the necessary steps when hiring a Sterling bankruptcy lawyer. In order to avoid getting poor legal services and advice, you must make sure that the legal professional you choose to work with is up to the task.
A good lawyer should help you throughout the entire legal process of dealing with creditors. They should be able to analyze your unique situation and come up with a number of solutions for you to consider. Legal advice should also be part of the package offered by this professional. Being in the position where you are facing insolvency is not easy and this means that you will need all the help and assurance you can get.
You must also ensure that your lawyer of choice is a good communicator who can easily and conveniently air your grievances to concerned parties. Communication is also key when cases go to court. Your lawyer should be a well-spoken person who can duly represent you in a court of law. They should also have prior knowledge of cases that are similar to yours. They should also be in a position to negotiate with creditors on your behalf.
What To Look For When Hiring A Personal Injury Attorney
Accidents happen at the most unexpected times. This is part of life and most people have learned to accept and do their best to avoid these unfortunate incidents. However, there are some injury accidents that are not of our own doing. These are accidents that may be caused by the careless, negligence or recklessness of another party or individual. This means that the injuries you suffer from either physical or psychological are partially or fully to be blamed on a specific person or persons or an organization.
If you are the victim of such accidents, your first priority should be to hire a good personal injury lawyer Sterling Colorado. Below are some of the things to look for when hiring personal injury attorneys:
Qualifications
A lawyer's qualifications are the first thing you need to put into consideration. This is because you only want to work with trained legal professionals who have successfully passed the bar. To get a clear picture of a lawyer's qualifications, you should ask to see their academic papers and accreditation documents. Academic certifications and other legal documents will help to rate how suitable a legal professional is to handle your case. You need to make sure that you are dealing with a qualified and legally authorized professional.
Experience
Considering that most personal injury cases involve looking for compensation for injuries sustained, it is important that you hire a lawyer with adequate experience in the subject field of litigation. Experience is, therefore, a top factor to consider. Long-serving attorneys are more recommended than beginner lawyers because of the experience they have in handling a wide range of personal injury cases in Sterling Colorado. You essentially increase your chances of getting a higher compensation by working with a lawyer who has been in the profession for many years.
Reputation and Work Ethic
Reputation is another key factor to look at. You need to gather information on the reputation of a specific lawyer that you are looking to hire. A lawyer's reputation will greatly be affected by his or her popularity as well as client ratings and feedback. If a lawyer has many satisfied clients over the years, this is a clear indicator that you can trust the professional to provide quality legal services. Their work ethic and how they carry themselves in general also matter a lot.
Success Rate
The success rate is all about how many personal injury cases a lawyer has managed to close successfully. A successful case is one that ends in a victim being awarded their rightful compensation. If a lawyer has a long history of failed cases, you should definitely refrain from hiring them. If you are looking to get compensated at all, you will need to work with a legal professional who has a proven track record in successful settling similar cases.
Legal Fees
Last but not least is pricing. The cost of hiring a personal injury lawyer in Sterling Colorado should be the last thing you consider. If you hire a good lawyer, the money you spend on legal fees can easily be deducted from the compensation amount you get with the help of the lawyer.
a portion of the monGive our law firm a call today for your free consultation. | Monk Law Office | 970-378-6659 |