What our Clients have to say
Bankruptcy is a complicated business to anyone without a law degree. Unfortunately it was my only option, personally and for the business I've owned for 20 years or so. With the help of Chip Monk and Kay Carpenter I was able to receive a fresh start from the bankruptcy court. Can't thank them enough for their help and guidance through very difficult time in my life. The Monk Law Office is highly recommended by me.

I had to see Mr. Monk about a financial problem my husband and I were having. Mr. Monk helped us a long time ago, so when this problem came up I went in to see him. His advice helped us to know what to do. We feel so much better knowing that we can call him when we need help.

Chip, just a note to say thanks for all your help with our case and all the extra help you gave after it was settled. I was more than willing to pay for the extra help, but you refused additional fees. I can say to any and all if you should need a good lawyer, Chip is your man. thanks for everything.

Bankruptcy is an embarrassing and awful thing to go through. Chip and Kay treated me and my case with the utmost professionalism and kindness; they made an uncomfortable situation bearable. I have referred friends to them in the past and will continue to do so in the future. Chip and Kay were so helpful to me before, during and after my case was discharged. I would definitely use them again for any legal matters in the future.

Very hard working! Great effort and willing to help you in trouble. They are easy to deal with and kind to their clients. You are so amazing guys! Thank you for being there.

I was totally pleased with Chip and his staff. They were very kind and helpful in making me realize that there is life after bankruptcy… I would give them a "10″ rating and recommend them to anyone I know.

Chip – My case was hard. I know without your help it would have been a mess. You did a wonderful job taking care of me, making sure I received everything I was entitled to and more. Thank you so much for your concern and help. I would come to you again if I need to. Also I will recommend you to anyone who asks. You were invaluable to my case.
*See the disclaimer at the bottom of this page for more details.
We Love Helping People
We have been helping people through tough times for many years. We know how to prove your damages to a jury and at mediation or arbitration.
No Charge to Talk
Carrying a small caseload assures the time to address your concerns and properly prepare for the best possible outcome for you. We would be glad to discuss your case. There is no charge to talk to us.
We Serve with Integrity
Monk Law Office is respected for our integrity and preparedness in the courts of Colorado. We are skilled in trial work and are effective negotiators.
Developed Strong Negotiating
Our firm brings strong negotiating, mediating, and litigation experience to every case. Monk Law office has logged many hours before judges, juries, arbitrators, and mediators.
Have a Legal issue? We offer No Charge to Talk, Call today.
Curious if you have a Case?  Ready for help?
Personal Injury and Bankruptcy in Johnstown, CO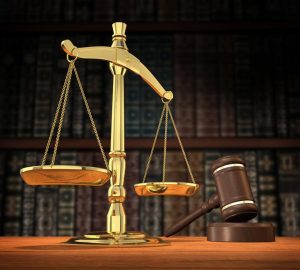 Tips and Pointers for Finding a Bankruptcy Lawyer in Johnstown, Colorado
As with anything, doctors, teachers, auto mechanics, cooks, chefs, you name it; there are good ones and bad ones. When it comes to bankruptcy lawyers, there are some very good ones as well as some bad ones. You may not believe it but yes, there are lawyers who are barely competent and others who are downright incompetent.
There really is no simple and guaranteed way in which you can find let's say, a great doctor, just as there is no simple or guaranteed way in which you will find a great bankruptcy lawyer. That being said, when looking for a bankruptcy lawyer in Johnstown, Colorado, here are a few tips and pointers that can help you make the best choice:
1. Experience
You would expect that a bankruptcy lawyer that has been practicing for twenty-five years would know more than a bankruptcy lawyer that has only been practicing for ten years. That, unfortunately, is not always the case. There are lawyers who for many years have practiced bankruptcy law yet they have never actually mastered the subject.
There are other lawyers who have taken on general practice and every now and then, they have filed a bankruptcy case. As mentioned above, however, even if a lawyer has been practicing for twenty-five years, if they don't have ample in-depth experience in bankruptcy, this means that they do not have the necessary expertise.
It is important to look for a bankruptcy lawyer in Johnstown, Colorado that has had many years of experience in consumer and small business law. A lawyer who has the respect of other bankruptcy lawyers, as well as the respect of the judges and trustees.
2. Training and Competence
The real learning begins for an attorney after they have graduated from high school and have passed that state bar examination. Even if on a particular subject, there are not a lot of new laws being passed; the way that lawyers are able to improve their skills is through attending educational seminars.
Now, due to a completely different bankruptcy law being enacted, when it comes to bankruptcy law education is an absolute must. There are ample concepts that under the previous law simply no longer work. And there is such complexity to the new law that if a lawyer truly believes that by merely shutting down a bit and reading it they will be able to understand it, well they are making a terrible mistake.
When it comes to training lawyers who represent debtors, there is a single organization that is devoted to that and that's the NACBA (National Association of Consumer bankruptcy Attorneys.) Two-day workshops were held by NACBA in July 2005 in Chicago and in September 2005 in Orlando where lawyers were taught how to practice under this new law.
There were over 3,000 attorneys crunching numbers, filling out worksheets and learning the new concepts need in order to properly practice under the new law. All this to say that it is important for the bankruptcy lawyer to be a member of NACBA and even better if the lawyer actually attended the NACBA educational events.
3. A Lawyer Who Listens to You
If the lawyer immediately begins telling you what to do before even having listened to the fact about your situation, well that is not the lawyer for you. Many lawyers, unfortunately, have a cookie cutter approach and completely ignore the real difficulties and opportunities specific cases present. You want a lawyer who will truly understand your case, this starts by listening and asking the right questions.
These three simple tips and pointers can make a world of difference in helping you choose the best bankruptcy lawyer in Johnstown, Colorado.
How to Find a Great Personal Injury Lawyer in Johnstown, Colorado
When looking for a personal injury lawyer in Johnstown, Colorado it is crucial to choose on whom actively investigates while preserving your claims and rights, this is the best way to guarantee that you obtain the compensation that you are entitled to. Here are five tips that can help you choose the best personal injury lawyer in Johnstown, Colorado:
1. Experience
It is important that the lawyer who will be assessing and investigating your case be experienced. You want a personal injury lawyer who knows what they are looking for and where to look for it. When they know what this means to a case it can make a world of difference. It is important that they be fully aware of the specific laws and standards of the state of Colorado as far as sites of limitations, causation, assumption of the risk, negligence, contributory negligence and other relevant subjects to your case.
2. Focus
What is the focus of the lawyer's practice? This can hugely affect the outcome of your case. There are unique skills that a personal injury lawyer has when it comes to determining things associated with liability, for example, negligence and causation. On top of that, when it comes to valuing the compensation that you are entitled, they are better equipped to do so accurately.
3. Reputation
When it comes to quickly and fairly resolving your case, the reputation of a lawyer can really go a long way. Due to previous dealing they have had with other lawyers and insurance companies in the area as well as in the court system that they practice in.
Being as their reputation will precede them, it can also add a lot of value, not only from the perspective of the plaintiff but also from the perspective of the defendant and the perspective of the court for having handled cases and done things in the way they should be done. This puts you as a client in the best situation to recover exactly what you deserve due to what has happened to you.
4. Objectivity
When it comes to receiving compensation for your injuries, objectivity cannot be understated. Make sure that you chose a personal injury lawyer that is objective and is not simply trying to settle your case far too quickly simply so they can move on to their next client.
5. Personality
The factor that is most often overlooked when hiring a personal injury lawyer is personality. Although discussing the case together every evening over dinner may not be something that you are doing, after having been injured the very last thing that you want is a lawyer who will not be there to answer any questions you may have, give you an update on your case or return any calls to in a timely manner. After having suffered an injury you can feel a lot of stress and anxiety as to how your case will be resolved, you want a lawyer that will help set your mind at ease, not one who will add to your worries by not being available.
The personal injury lawyer you hire in Johnstown, Colorado to assist you with your insurance lawsuit or claim can really go quite a long way towards you receiving the money that you deserve. This hiring process is not one that you should rush, and make sure that you talk to a few lawyers before making the choice on the one that you feel is the best choice for you. Choosing the best personal injury lawyer in Johnstown, Colorado is a very important step, make sure that you take your time and choose the lawyer that will best suit you and our important case.
Give our law firm a call today for your free consultation. | Monk Law Office | 970-378-6659 |