What our Clients have to say
Bankruptcy is a complicated business to anyone without a law degree. Unfortunately it was my only option, personally and for the business I've owned for 20 years or so. With the help of Chip Monk and Kay Carpenter I was able to receive a fresh start from the bankruptcy court. Can't thank them enough for their help and guidance through very difficult time in my life. The Monk Law Office is highly recommended by me.

I had to see Mr. Monk about a financial problem my husband and I were having. Mr. Monk helped us a long time ago, so when this problem came up I went in to see him. His advice helped us to know what to do. We feel so much better knowing that we can call him when we need help.

Chip, just a note to say thanks for all your help with our case and all the extra help you gave after it was settled. I was more than willing to pay for the extra help, but you refused additional fees. I can say to any and all if you should need a good lawyer, Chip is your man. thanks for everything.

Bankruptcy is an embarrassing and awful thing to go through. Chip and Kay treated me and my case with the utmost professionalism and kindness; they made an uncomfortable situation bearable. I have referred friends to them in the past and will continue to do so in the future. Chip and Kay were so helpful to me before, during and after my case was discharged. I would definitely use them again for any legal matters in the future.

Very hard working! Great effort and willing to help you in trouble. They are easy to deal with and kind to their clients. You are so amazing guys! Thank you for being there.

I was totally pleased with Chip and his staff. They were very kind and helpful in making me realize that there is life after bankruptcy… I would give them a "10″ rating and recommend them to anyone I know.

Chip – My case was hard. I know without your help it would have been a mess. You did a wonderful job taking care of me, making sure I received everything I was entitled to and more. Thank you so much for your concern and help. I would come to you again if I need to. Also I will recommend you to anyone who asks. You were invaluable to my case.
*See the disclaimer at the bottom of this page for more details.
We Love Helping People
We have been helping people through tough times for many years. We know how to prove your damages to a jury and at mediation or arbitration.
No Charge to Talk
Carrying a small caseload assures the time to address your concerns and properly prepare for the best possible outcome for you. We would be glad to discuss your case. There is no charge to talk to us.
We Serve with Integrity
Monk Law Office is respected for our integrity and preparedness in the courts of Colorado. We are skilled in trial work and are effective negotiators.
Developed Strong Negotiating
Our firm brings strong negotiating, mediating, and litigation experience to every case. Monk Law office has logged many hours before judges, juries, arbitrators, and mediators.
Have a Legal issue? We offer No Charge to Talk, Call today.
Curious if you have a Case?  Ready for help?
Personal Injury and Bankruptcy in Fort Morgan, CO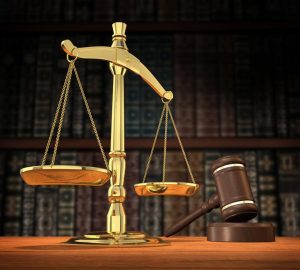 How To Find The Best Bankruptcy Lawyer In Fort Morgan, Colorado
If you were to ask many Americans why people end up going bankrupt, most would answer due to mismanaging their money, but that's actually not true in most cases. By far, the largest reason for bankruptcy in the US is due to overwhelming medical expenses that cause nearly 42% of all bankruptcies. A distant second reason is the loss of a job, way down at 22%, and surprisingly, mismanaging their money is only 15% of the cases. While no one wants to go bankrupt, many times the only other alternative is to die without some expensive operation or medication and that's a tough choice to make. Then, the only way to recover financially is to declare bankruptcy and try to start over again. Let's take a quick look at how you can survive in the face of huge debts and come out of it with at least the shirt on your back.
A Minute To Discuss Prevention Is Always A Good Place To Start
Like that saying about an ounce of prevention is worth a million pounds of fixing, that's the case with most money problems as well. If you can, get and keep health insurance on yourself and everyone in your family. This has become a lot harder to do lately with the costs of insurance rising right along with the costs of medical care and many people just can't keep up. But, just a small accident leading to an emergency visit and an operation can set you back well over $100,000 in a very short amount of time.
Lots of people think they are invincible right up until they have a sudden heart attack, stroke, or contract some disease and then they find out otherwise. The same goes with people that drive without car insurance or live without homeowners insurance, eventually, it always catches up with them and they end up so far into debt they can't possibly recover without help. Once you get what is called a pre-existing condition, you'll be denied health insurance coverage and be at the mercy of others for the rest of your life.
Once You've Decided To File, Here's Where You Start
If you're filing as an individual, there are two different types called chapter 7 and chapter 13 and you'll need to discuss your options with a qualified bankruptcy attorney to really understand the differences. He'll need to examine all of your bills that you owe, the assets you own, and the income that you have available to you to give you an honest answer. You can find good legal help by running a search like bankruptcy lawyer Fort Morgan, Colorado and get a good list of names to investigate.
Once you have your list, start your online research by searching each lawyer's name separately and reading about them. You'll want a lawyer that has an office near enough for you to drive to for your visits and one that has plenty of experience in bankruptcy. Avoid any lawyers that take all kinds of cases like, divorce, car accidents, and wills, stick to experienced bankruptcy attorneys in Fort Morgan, Colorado for the best results.
Look up each attorney on the online review sites and read as many reviews as you need to, to make sure they take good care of their customers before, during, and after the case is settled. You should avoid lawyers that advertise heavily on late-night TV shows as these will be more expensive to cover the cost of all those ads they're running.
Once you've narrowed your list to just a couple, make an appointment for a consultation, which many times is free or at a reduced cost. Bring as much information as you can so that the attorney can take a quick look at it and give you his best estimate of what he can, and can't do, so you'll know exactly where you stand. Pick the lawyer that you feel has your best interest in his heart, knowing that you've already made sure he was well qualified, and good at customer care due to your excellent online research.
Benefits of Hiring A Personal Injury Lawyer Fort Morgan Colorado
If you have been injured in any way as a result of the carelessness, negligence or recklessness of another person, you most definitely need to talk to a personal injury lawyer in Fort Morgan Colorado. There has been a sharp increase in the number of accidents happening in various parts of the country. As a result of this, many innocent people are getting injured because of the actions or inaction of others. If you are a victim of such circumstances, it is important that hire a competent lawyer to handle your case.
There are many benefits that come with hiring a personal injury lawyer. Some of these benefits include:
Knowledge of Personal Injury Law
Some people out there today are of the belief that they know all about the law and that they do not need to spend money on hiring a lawyer. Well, this is not true as it is almost impossible to know as much as a professional lawyer. You should not forget that lawyers undergo many years of studies and residency before being allowed to pass the bar. The knowledge these professionals amass over the years is incomparable to any ordinary person may have learned through self-education or experience.
In order to get the best compensation for the injuries you incur, you must hire a personal injury lawyer who knows all about making the subject legal claims. Working with a non-lawyer to seek compensation from insurance companies is essentially setting yourself up for failure.
Proper Compensation
Personal injury lawyers are professionals who have a lot of experience in handling injury cases involving innocent people. If you have suffered from injuries caused by your line of work or you have been a victim of a road accident caused by a careless driver, a personal injury lawyer can conclusively estimate the value of your injuries and come up with a proper compensation amount. No one would like to be shortchanged when it comes to the amount of compensation they get for their injuries and suffering.
When you hire a professional lawyer, you are confident that you will get the right amount of compensation that you deserve. A professional lawyer will know how to assess various insurance policies and covers in order to come up with compensation figures that are within the law.
Representation In Court
Again, if you are looking to succeed in your personal injury lawsuit, it is important that you find yourself a good lawyer to represent you in a court of law. Court representation is another benefit of hiring a professional lawyer. Most people who have suffered due to the action or inaction of other people are normally not willing to show up to court due to the pressure and negative publicity involved. This is understandable and that is why a personal injury lawyer in Fort Morgan Colorado can show up to court and make your case on your behalf.
If your work or school schedule does not allow you to follow up on various legal proceedings, your lawyer can carry this burden for you and only call on you when it's most necessary.
Apart from the above, there are many other benefits that come with hiring a personal injury lawyer in Fort Morgan Colorado. People who are victims of work-related accidents may be under threat of poor compensation or wrongful termination from work. These actions are not permitted under the law and a personal injury attorney can help to ensure that your personal and occupation rights are not invaded in any way. Hire a lawyer today and get the rightful compensation you deserve.
Give our law firm a call today for your free consultation. | Monk Law Office | 970-378-6659 |