What our Clients have to say
Bankruptcy is a complicated business to anyone without a law degree. Unfortunately it was my only option, personally and for the business I've owned for 20 years or so. With the help of Chip Monk and Kay Carpenter I was able to receive a fresh start from the bankruptcy court. Can't thank them enough for their help and guidance through very difficult time in my life. The Monk Law Office is highly recommended by me.

I had to see Mr. Monk about a financial problem my husband and I were having. Mr. Monk helped us a long time ago, so when this problem came up I went in to see him. His advice helped us to know what to do. We feel so much better knowing that we can call him when we need help.

Chip, just a note to say thanks for all your help with our case and all the extra help you gave after it was settled. I was more than willing to pay for the extra help, but you refused additional fees. I can say to any and all if you should need a good lawyer, Chip is your man. thanks for everything.

Bankruptcy is an embarrassing and awful thing to go through. Chip and Kay treated me and my case with the utmost professionalism and kindness; they made an uncomfortable situation bearable. I have referred friends to them in the past and will continue to do so in the future. Chip and Kay were so helpful to me before, during and after my case was discharged. I would definitely use them again for any legal matters in the future.

Very hard working! Great effort and willing to help you in trouble. They are easy to deal with and kind to their clients. You are so amazing guys! Thank you for being there.

I was totally pleased with Chip and his staff. They were very kind and helpful in making me realize that there is life after bankruptcy… I would give them a "10″ rating and recommend them to anyone I know.

Chip – My case was hard. I know without your help it would have been a mess. You did a wonderful job taking care of me, making sure I received everything I was entitled to and more. Thank you so much for your concern and help. I would come to you again if I need to. Also I will recommend you to anyone who asks. You were invaluable to my case.
*See the disclaimer at the bottom of this page for more details.
We Love Helping People
We have been helping people through tough times for many years. We know how to prove your damages to a jury and at mediation or arbitration.
No Charge to Talk
Carrying a small caseload assures the time to address your concerns and properly prepare for the best possible outcome for you. We would be glad to discuss your case. There is no charge to talk to us.
We Serve with Integrity
Monk Law Office is respected for our integrity and preparedness in the courts of Colorado. We are skilled in trial work and are effective negotiators.
Developed Strong Negotiating
Our firm brings strong negotiating, mediating, and litigation experience to every case. Monk Law office has logged many hours before judges, juries, arbitrators, and mediators.
Have a Legal issue? We offer No Charge to Talk, Call today.
Curious if you have a Case?  Ready for help?
Personal Injury and Bankruptcy in Fort Collins, CO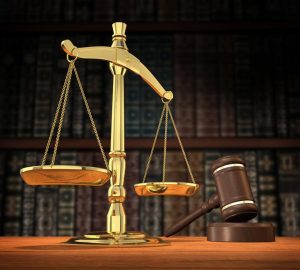 Choosing A Fort Collins Bankruptcy Lawyer
When you are done trying to struggle with all of your debts, you may be ready to see what filing bankruptcy has to offer. Once you feel as though it is time to contact a good Fort Collins Colorado bankruptcy lawyer, there are several things that you want to keep in mind. The more careful you are with your selection, the easier it will be for you to navigate the process to get the desired outcome.
Filing for a bankruptcy will be a serious step that requires solid advice and proper representation. These are some of the things you should use to find the right attorney for your case:
A good bankruptcy lawyer in the Fort Collins area will be one that exudes professionalism and expertise in the field. Some states will also have specialist certifications just for bankruptcy, which will mean that a certified lawyer will have been practicing for a certain number of years and spends a good deal of time with such cases. Take our office, for example, we've been helping clients with bankruptcy debts for over 30 years.
There are several things that you need to look for in a good bankruptcy lawyer. This will include alternate ideas and resolutions, great knowledge of the field, the willingness and ability to easily answer your questions and concerns, and approachability. A good lawyer will also have a real passion for the bankruptcy process.
While nobody goes through life hoping and planning to file a bankruptcy, these are some simple tips that you can keep in mind to make it easier for you to find the right lawyer in the Fort Collins, Colorado area.
A Personal Injury Lawyer Fort Collins Colorado Guide
Who can you trust that does work as a personal injury lawyer Fort Collins Colorado professional? There are always going to be multiple options, which is why it's important to read up on who does what. It's easy to find out if someone is not a good investment, so that's what this guide will help you with.
There are reviews that are useful, and those that are not so good to trust. If you find one that's really short, then it's hard to get a feel for the service or persons you're looking into. So, you're probably best off if you look for at least a review with a paragraph or two of text. Also be careful about where you read these reviews because sometimes people make up information. If you notice that on a website, there are one sentence reviews that give the person the highest rating, that may not be the best place to get trusted legal reviews from!
A lawyer may be a little bit of a pain to find out a lot about if they don't have much business they have done with others yet. If you can't really learn much about them online, then at least find out if they are board certified and are operating a legitimate service. While it's not that common for people to pretend to be lawyers to get paid and then take off, you don't want to risk working with anyone that you do not do at least a little bit of research on first.
The right time to get help from a personal injury lawyer Fort Collins Colorado service is right after an injury occurs. There are plenty of injury case situations that call for this, and most of them end poorly if you don't get the right help from your personal lawyer.
Give us a call today for your free consultation. | Monk Law Office | 970-378-6659 |