What our Clients have to say
Bankruptcy is a complicated business to anyone without a law degree. Unfortunately it was my only option, personally and for the business I've owned for 20 years or so. With the help of Chip Monk and Kay Carpenter I was able to receive a fresh start from the bankruptcy court. Can't thank them enough for their help and guidance through very difficult time in my life. The Monk Law Office is highly recommended by me.

I had to see Mr. Monk about a financial problem my husband and I were having. Mr. Monk helped us a long time ago, so when this problem came up I went in to see him. His advice helped us to know what to do. We feel so much better knowing that we can call him when we need help.

Chip, just a note to say thanks for all your help with our case and all the extra help you gave after it was settled. I was more than willing to pay for the extra help, but you refused additional fees. I can say to any and all if you should need a good lawyer, Chip is your man. thanks for everything.

Bankruptcy is an embarrassing and awful thing to go through. Chip and Kay treated me and my case with the utmost professionalism and kindness; they made an uncomfortable situation bearable. I have referred friends to them in the past and will continue to do so in the future. Chip and Kay were so helpful to me before, during and after my case was discharged. I would definitely use them again for any legal matters in the future.

Very hard working! Great effort and willing to help you in trouble. They are easy to deal with and kind to their clients. You are so amazing guys! Thank you for being there.

I was totally pleased with Chip and his staff. They were very kind and helpful in making me realize that there is life after bankruptcy… I would give them a "10″ rating and recommend them to anyone I know.

Chip – My case was hard. I know without your help it would have been a mess. You did a wonderful job taking care of me, making sure I received everything I was entitled to and more. Thank you so much for your concern and help. I would come to you again if I need to. Also I will recommend you to anyone who asks. You were invaluable to my case.
*See the disclaimer at the bottom of this page for more details.
We Love Helping People
We have been helping people through tough times for many years. We know how to prove your damages to a jury and at mediation or arbitration.
No Charge to Talk
Carrying a small caseload assures the time to address your concerns and properly prepare for the best possible outcome for you. We would be glad to discuss your case. There is no charge to talk to us.
We Serve with Integrity
Monk Law Office is respected for our integrity and preparedness in the courts of Colorado. We are skilled in trial work and are effective negotiators.
Developed Strong Negotiating
Our firm brings strong negotiating, mediating, and litigation experience to every case. Monk Law office has logged many hours before judges, juries, arbitrators, and mediators.
Have a Legal issue? We offer No Charge to Talk, Call today.
Curious if you have a Case?  Ready for help?
Personal Injury Attorney and Bankruptcy Lawyer in Berthoud, CO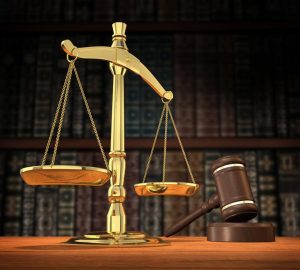 Can A Bankruptcy Lawyer In Berthoud Colorado Help You Recover Financially?
Bankruptcy can be full of uncertainties, so how can you face the music with anything less than the best bankruptcy lawyer in Berthoud, Colorado? Those creditors can be vicious, and if you are considering Chapter 7 or Chapter 13 bankruptcy, you have already been dealing with them or fending them off. Are you facing foreclosure worried about your home? You are surely thinking about how in the world you can negotiate your debt responsibilities so that you can get your head above water.
Some experts recommend that while the idea is you don't have much money and can't really afford a lawyer, it might be a good idea to pay a little more. Why? Well, while there is a difference in say a grand and four grand, what kind of bankruptcy terms, debt totals and mortgage worries are we talking about here? If you want the best eyes on your case and the most help, well, the best attorneys with the most resources and connections cost money.
In this instance in other words, it seems as if paying a little extra money might save you some money. In fact, what if saving your home or getting that Chapter 7 approved depended upon paying a little more money for the bankruptcy attorney down the street? Also, you want to know what the fees include, what they don't include and how they are charged. Yes, it is quite easy to see that skipping the details is, well, easy.
Of course that is what happens when you don't have the best bankruptcy expert in Berthoud, Colorado to help you negotiate your debt and get squared away. They need to be able to show you that they are versed on all bankruptcy laws and any changes that have recently taken place in your state. You also need to be able to feel comfortable talking to your bankruptcy attorney about your finances and also feel comfortable about him or her helping you out.
You know your gut is going to tell you if you have the right lawyer crunching the numbers for your case. You paid good money you really don't have to have the attorney do what he or she knows and has hopefully done for hundreds if not thousands of other clients. You can recover financially, get back on your feet again and find financial peace after bankruptcy and getting a good path forward.
Can A Personal Injury Lawyer In Berthoud Colorado Get You A Big Settlement?
Personal Injury lawyers get both a good rap and a bad rap. In one way, they fight hard for their clients, on a contingency basis and are known to get enormous settlements in some cases. On the other hand, they are also known for a lack of traditional professionalism, almost a marketing approach and a very much sleazy and annoying persona. Someone better call Saul.
In reality, all of those are stereotypes, best case scenarios, worst case scenarios and even a TV show was thrown in there. So what should you really expect if you have a personal injury case on your hands in Berthoud, Colorado? Well, the right lawyer will help you moving forward, so first you must focus on finding that professional. Are you going to call the number from the television commercial? If you were to look at advice from a ton of people about your case and which attorney to choose, one thing you would see mentioned over and over again is experience counts.
Not only does the attorney need to prove experience, but he or she needs to be able to prove results. You want to know that the personal injury lawyer that you hire has handled cases like yours and has been able to get settlement numbers like the one you want to get. Otherwise, you are asking and hoping for a personal injury attorney in Berthoud, Colorado to do something he or she has never done before.
That doesn't make sense, and so you need a lawyer that can put the money where his mouth is, literally. If he can't back it up with past settlements, then it's not the place you want to be with a serious case. Talk about experience when you consult with a personal injury attorney, and also take not of his reputation and personality. If you think that the lawyer on TV is the type of personality you are looking for, then think again. They have the reputation of used car salesmen the way they present themselves.
You want to find a lawyer with credibility, the right reputation because people talk, and you want to win your case. One reason you want a lawyer with a good reputation, too, is because you want to make sure that your case is handled according to your own ethical standards. You want the law followed, you want everything handled ethically and you want a big settlement.
Give us a call today for your free consultation. | Monk Law Office | 970-378-6659 |