Personal Injury and Bankruptcy in Lafayette, CO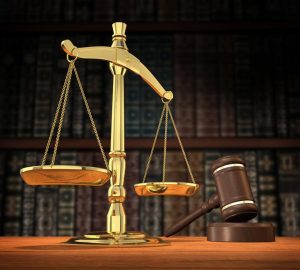 How To Find A Great Bankruptcy Lawyer in Lafayette, Colorado
As you go through life you may experience situations that you didn't plan for. There are many different types of challenging things that can occur and when they do, it can be difficult to follow through with your financial responsibilities. This means that you may find yourself behind on bills, unable to pay them, and at a loss as to how to move forward. Luckily, there are options for those who are in a difficult spot financially and talking with a bankruptcy lawyer in Lafayette Colorado is a great starting point for getting your financial life back on track.
In order to discuss your financial situation and find out what your options are, you will want to talk with a bankruptcy lawyer in Lafayette. You can find a reputable option by doing your research. Start by asking trusted friends and family members if they know of a lawyer you can talk with. If you are not comfortable sharing your situation with anyone just yet, you can also learn more about Lafayette bankruptcy lawyers by searching online. By performing a simple search, you can learn what your options are and then learn about the different practices that offer bankruptcy services. Make sure that you learn about the lawyers and what kind of experience they have, also read any reviews that you can find. With this information, you can make a decision as to which lawyer to contact.
Once you have an idea of who you want to contact to discuss your financial situation with, give them a call and set up an appointment. While you are setting up a time to meet with the Colorado bankruptcy lawyer, make note of all that they recommend you bring with you. The more documentation and information that you can share during the initial meeting, the better the lawyer can help advise you on what they recommend you do in your situation.
As you prepare for your meeting, you will want to do a few things to make it as productive as possible. Start by gathering the documents and information that was requested by the legal office. You should use a folder or other organizing system so you will be able to easily find what you need when you need it. Also, write down any questions or concerns that you may have. While you may feel like you will remember everything you want to discuss, that is not always the case and it is best that you have this with you to gain the information you desire.
While you meet with the Lafayette bankruptcy lawyer, it is important that you are open and honest. This will ensure that the lawyer can make the best recommendations for you. Also, you should be as proactive as possible. If the lawyer recommends that you do something to better your situation, do your best to do it. Filing bankruptcy is not something anyone wants to do, but in life, things come up that can make this the best option.
Which Personal Injury Attorney In Lafayette, CO Is A Good Fit?
What do you know about personal injury law right now? If you are like most people, you hear about different types of cases, perhaps even in Lafayette, Colorado, and how there seems to be a whole lot of suing going on. That could make you leery of joining the club, and who could blame you? You see personal injury fraud, ideas parodied on television shows and in movies and the dudes wearing suits don't always market themselves correctly. But then you experience a situation where you or your loved one can't move forward financially because of a personal injury. Is it due to the negligence of another person?
You have to decide if it is right in your opinion to sue the other party. What you don't think about happening, however, is that you are usually dealing with an insurance company. So let's say you are in an accident, and you are going to get a settlement anyway. You go to talking with the insurance company, and you don't even realize that they could easily give you more money to get by. If you knew that, you might want to instead have an experienced personal injury attorney in Lafayette CO talk to them instead.
In fact, you might want a personal injury attorney to talk to you in the first place so that you know your rights going into the situation. The best thing is to know what you are up against, especially if it is a giant insurance company. That's not an easy thing to do when you have mounting medical bills and you have been out of work for quite some time. Just exactly what is your situation?
The fact of the matter is personal injury cases do involve quite a few different types of situations for sure. It is for sure associated with a public mentality to sue, but you have to realize why. Again, part of it is due to the fact that everything seems to be handled by insurance companies that want to squeeze consumers dry. You can't blame it all on them. It is a societal issue, one involving everyone needing or wanting well, everything.
When it comes to personal injury claims, there are motorist claims, employment compensation claims, class action medical lawsuits and all kinds of different circumstances. You know what has happened to you and how a personal injury lawyer in Lafayette, Colorado can help. Remember, it is about knowing your rights, too, so that you make the best decisions about things that frankly, you might not know the answers to at the moment.
If you are looking at what you have in your near future and wondering if a lawyer might be able to explain your options better, then there are plenty of choices for personal injury lawyers. You have to look around and see which one is going to be the one you want to represent your best interests in a truthful and ethical manner. Which attorney in Lafayette CO is going to do that for you?
Give our law firm a call today for your free consultation. | Monk Law Office | 970-378-6659 |