Personal Injury and Bankruptcy in Fort Collins, CO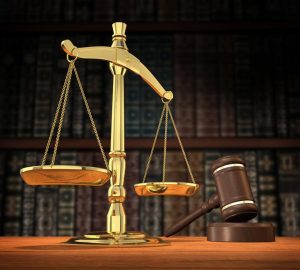 Choosing A Fort Collins Bankruptcy Lawyer
When you are done trying to struggle with all of your debts, you may be ready to see what filing bankruptcy has to offer. Once you feel as though it is time to contact a good Fort Collins Colorado bankruptcy lawyer, there are several things that you want to keep in mind. The more careful you are with your selection, the easier it will be for you to navigate the process to get the desired outcome.
Filing for a bankruptcy will be a serious step that requires solid advice and proper representation. These are some of the things you should use to find the right attorney for your case:
A good bankruptcy lawyer in the Fort Collins area will be one that exudes professionalism and expertise in the field. Some states will also have specialist certifications just for bankruptcy, which will mean that a certified lawyer will have been practicing for a certain number of years and spends a good deal of time with such cases. Take our office, for example, we've been helping clients with bankruptcy debts for over 30 years.
You always want to set up meetings with a few different bankruptcy lawyers so that you can pick out the perfect person to meet your needs. After you take the time to identify any of the firms that you are interested in, they should be willing to meet with you and go over the basics of your case.
There are several things that you need to look for in a good bankruptcy lawyer. This will include alternate ideas and resolutions, great knowledge of the field, the willingness and ability to easily answer your questions and concerns, and approachability. A good lawyer will also have a real passion for the bankruptcy process.
While nobody goes through life hoping and planning to file a bankruptcy, these are some simple tips that you can keep in mind to make it easier for you to find the right lawyer in the Fort Collins, Colorado area.
A Personal Injury Lawyer Fort Collins Colorado Guide
Who can you trust that does work as a personal injury lawyer Fort Collins Colorado professional? There are always going to be multiple options, which is why it's important to read up on who does what. It's easy to find out if someone is not a good investment, so that's what this guide will help you with.
There are reviews that are useful, and those that are not so good to trust. If you find one that's really short, then it's hard to get a feel for the service or persons you're looking into. So, you're probably best off if you look for at least a review with a paragraph or two of text. Also be careful about where you read these reviews because sometimes people make up information. If you notice that on a website, there are one sentence reviews that give the person the highest rating, that may not be the best place to get trusted legal reviews from!
A lawyer may be a little bit of a pain to find out a lot about if they don't have much business they have done with others yet. If you can't really learn much about them online, then at least find out if they are board certified and are operating a legitimate service. While it's not that common for people to pretend to be lawyers to get paid and then take off, you don't want to risk working with anyone that you do not do at least a little bit of research on first.
The right time to get help from a personal injury lawyer Fort Collins Colorado service is right after an injury occurs. There are plenty of injury case situations that call for this, and most of them end poorly if you don't get the right help from your personal lawyer.
Give us a call today for your free consultation. | Monk Law Office | 970-378-6659 |